Logistics & Supply Chain Optimization
Chimik's Global Logistics Expertise and supply networks are fully available for your benefit.
We are able to procure the parts and components that you need to keep your project or production asset on track, and we will move those procured items to your facility within budget and ahead of schedule, and hence ensure that you maximize the opportunity to surpass your project delivery or plant reliability targets.
To cap it all, we will test the robustness and performance of your systems using our propriety tools, identify bottlenecks and efficiency gaps in your processes, and deliver optimized processes to maximize your business value.
We also are involved in commodity trading (Import-Export), and we maintain capacity in the aviation and maritime logistics areas in Nigeria. We are your preferred partner in global logistics and trade.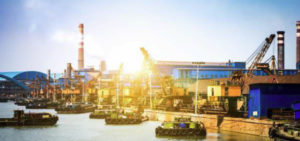 Areas of world-class competence are the following:
✓  Rig Sourcing/Supply (Onshore and Off-shore Environment).
✓  International Procurement of Facility Components
✓  Global Logistics (Consolidation and Agency).
✓  Supply Chain Optimization Modelling & Simulation.
✓  System Risk and Robustness Testing.
✓  Inventory, Warehouse and Logistics Debottlenecking.
✓  Global Sourcing Strategies.
✓  Supply Chain Data Analytics & Performance Assessment.